Product Description
"Remember Joe Frank" bumper stickers are now available!
Free in with every tangible order (ONE per customer; not per order) — order a CD, thumb drive, DVD, photograph.
Or you can purchase one — or several to give away! — for $2.00 each (includes free shipping worldwide).
The sticker is 3″ high and just over 10″ wide.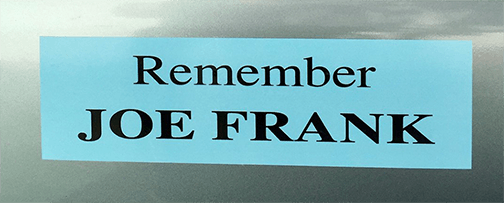 (*the backing tape can be removed from the upper left corner with the sticker facing you)